2022-07-21 Update: Wonderful news! Biden has abondoned his plans to nominate Chad Meredith! Thank you everyone who took action!
https://www.theguardian.com/us-news/2022/jul/16/joe-biden-chad-meredith-kentucky-judge
---
This action was based on this article from Salon.com:
The Biden-McConnell Deal to Make an Anti-Abortion Advocate a Federal Judge Is Still On
New details of the controversial Kentucky compromise that has enraged Democrats.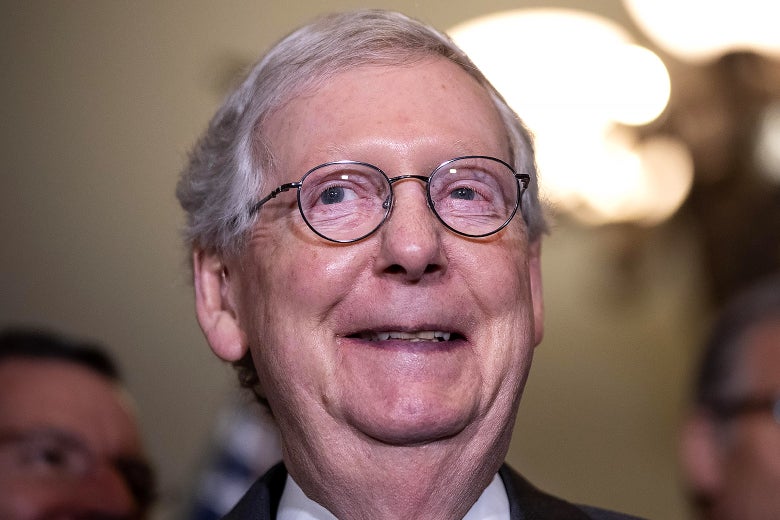 From Salon.com | July 1, 2022 | By Mark Joseph Stern | President Joe Biden struck a deal with Senate Minority Leader Mitch McConnell to nominate Chad Meredith, a Republican anti-abortion advocate, to a federal judgeship on the Eastern District of Kentucky, Slate has confirmed. Under the arrangement, Meredith would take the seat currently occupied by Judge Karen Kaye Caldwell, a George W. Bush nominee. Full Story Here
What Can You Do?
1. Call The White House!
Use this form to get a call-back from the White House. This is an Indivisible Action- sponsored form. You must be able to standby for a call back from the White House. Be sure to familiarize yourself with the talking points below!
(If you find a direct number to do this, please email me: hello@icgoregon.org)
2. Call Senators Wyden and Merkley
Tell them to not confirm any anti-choice nominees, and especially not Chad Meredith. The Senate is on summer recess, so you may need to call Oregon and DC offices to get an answer or leave a message.
Wyden

Portland: (541) 326-7527
DC: (202) 224-5244

Merkley:

Portland: (503) 326-3386

This mailbox was full when I called on 7/7

DC: (202) 224-3753

I got through here and actually talked to someone!
Talking Points & Prep
When you call, be prepared to only get in a few words edgewise — or leave a brief message if you get an open voicemail box.
Focus on your name (first & last), your zip code (maybe 97031?) and a brief call to action such as "Do not nominate Chad Meredith" or "Do not confirm Chad Meredith"
If you do get a chance to say more (you never know!), here are some talking points from from Indivisible:
This nomination is a slap in the face to the millions of Americans who have spoken up about bodily autonomy since the reversal of Roe and an abdication of his duty to represent the American people. Biden can still choose a different nominee. Let's make sure he does the right thing.
If Biden decides to go through with it, the Senate must not confirm this nomination. Tell your senators that Chad Meredith is unfit for a judicial seat. This is a lifetime appointment. We have one opportunity to get it right.